Saints and blesseds, canonization or declaration of holiness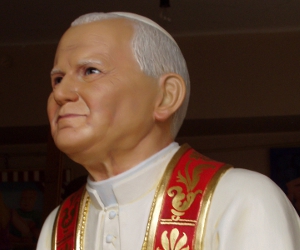 Canonization or declaration of holiness (Latin canonizatio, acceptance list, canon of saints) is the act, reserved for the thirteenth sec. the Pope, with which the Pope declares that a Christian, because of particular acts of virtue (and wonders), or because of martyrdom, is in heaven and on earth may be revered as a saint. In the first millennium saints were proclaimed by the Christian popopo after a spontaneous worship.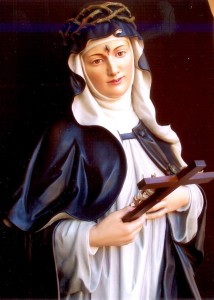 The decision of the ordinary bishop had often a regulatory function for public worship. The transition from Bishops to papal canonization began in the tenth century, not without conflicts of jurisdiction. The first papal canonization testified historically is that of Bishop Ulrich of Augsburg (d. 973) declared Saint by Pope John XV, during the Synod of the Lateran 11 June 993.
Many Christians venerated as saints without trial Journal of the church got the ecclesiastical recognition. A from Alexander III canonized Thomas Becket in 1173 (1118-1170) arcivascovo of Canterbury, and especially by Innocent III (died in 1216), that the canonization reserved to the Apostolic See it became the responsibility of the pope was going to form a contemporaneamende precise ritual. There were, however, individual cases of canonization part of a bishop.
Only with Urban VIII ceased this practice illegal when in 1634 reaffirmed the right of the pope and allowed the exclusive worship only after his canonization by a bishop. The process canonization of today must be preceded by beatification, for which requires the recognition of miracles or of veneration public. Responsibility for the celebration of the previous process belonged to the Congregation of Rites, since 1969 there is a congregation appropriate for the beatification and canonization. Canonization solemn by the pope is preceded by a triple consistory.
Source: C. Andresen-G. Denzler, Historical Dictionary of Christianity, ed. San Paolo, Cinisello Balsamo (Milan) 1992, pp. 119-120.